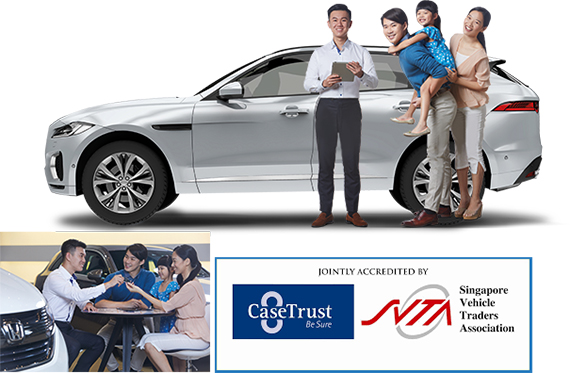 Speedo Motoring Pte Ltd
Established in 2004 at a modest Upper Bukit Timah office, Speedo Motoring Pte Ltd had humble beginnings as a small preowned car business. In the years since, we have grown our strength in our knowledge of cars and expertise in after sales service. Over the past two decades, we have expanded our scope from a predominantly Preowned-Car Trading business, to include New Imported Cars, Fleet Management & Floor Stocking Services and more. Our subsidiary, Speedo Capital Pte Ltd provides Motor Insurance, In-House Auto Financing
We own an air-conditioned showroom at Vertex Building @ Ubi that spans an expansive 10,000 square feet. It is a bright and clean environment where customers can shop for a car comfortably and where our team of professional salesmen execute their duties.
At the heart of our expansion is our drive and passion to serve our customers to the upmost of our ability to deliver the best car purchasing experience on the market. We aim to support you in every step of the way, from Car Purchase, Financing, & Insurance to Vehicle Deregistration and act as a one-stop automobile solution.
It is our belief that customer centric and reputable business practices are the keystone of any long-lasting business in the 21st century. We hope to provide the best automobile experience for you at Speedo Motoring.
Address:
33 Ubi Avenue 3
#01-76/77 Vertex
Singapore 408868
Expiry Date:
2 Apr 2027